MAAA Members who also perform professionally
This page lists those MAAA members who are also performers available for hire at functions. Although they are accordionists, some also perform with orchestras as well. Some also are multi-talented with the ability to play more than one type of instrument.
If you would like to hire any of these MAAA members, please contact them directly either by phone, email, or website depending on what contact information they have provided.
Please note: The MAAA is not a booking agency and is non-profit. This page is for the convenience of the public looking to hire our member musicians. All remuneration goes to the musician(s) and not to the MAAA.
Lou and Jan Borelli
508-752-6213
www.BorelliMusic.com
We have a variety of bands available and we teach
most instruments, also voice and jazz improv.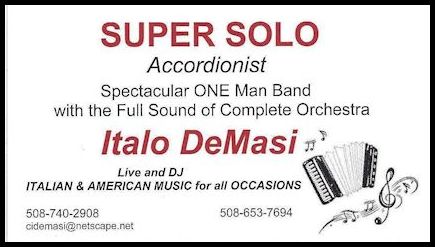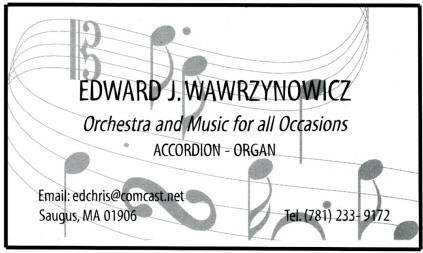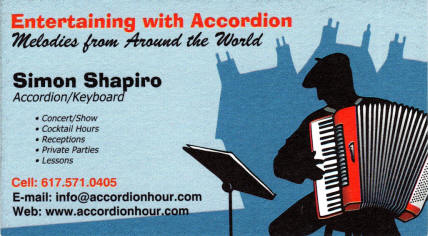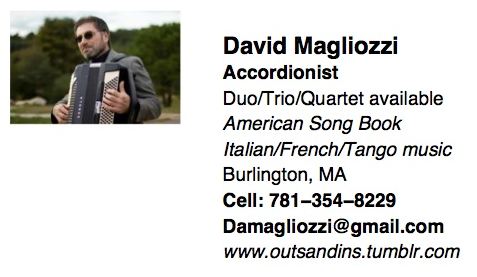 See and hear Dave Magliozzi playing Insensatez / How Insensitive recorded live!